Top Yorks interior designer completes transformation of former car showroom into modern apartments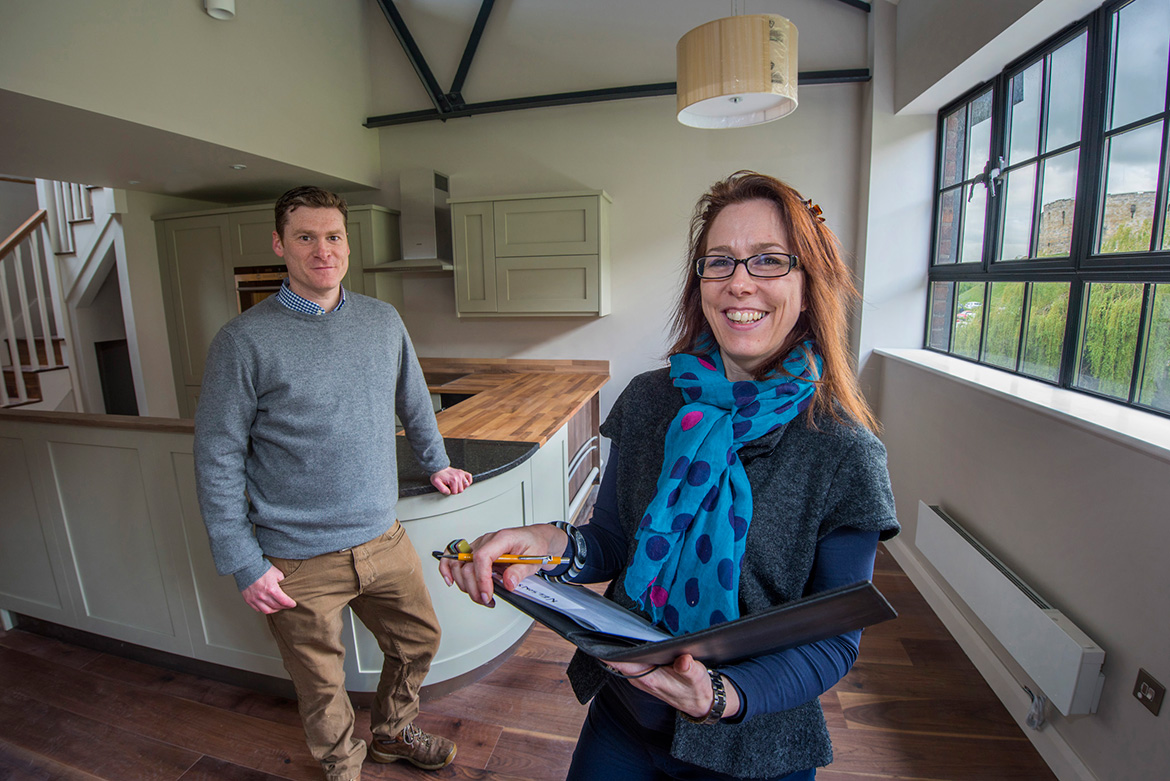 When York property developer, Northminster Ltd, was looking for a special touch to complete its new city centre loft apartments scheme, the directors knew whom to call on.
As part of the transformation of a former 1927 car showroom and warehouse at 34 Piccadilly into 10 modern loft apartments at a development cost of £3.75m, Northminster Ltd commissioned North Yorkshire interior designer Rachel McLane Ltd.
Rachel McLane has provided interior designs for dozens of major schemes including The Feversham Arms Hotel, Helmsley; The Devonshire Arms Estate and the Chatsworth Trust, Derbyshire; Arsenal Football Club, The Mere Golf Resort and Spa, Knutsford and The Star Inne The City, York.
Her work at 34 Piccadilly covered the interior design of more than 70 rooms across the ten loft apartments including the communal lobby and corridor, mezzanine areas, bathrooms, en suites, open-plan kitchens, dining and living rooms, bedrooms, utility rooms and entrance hallways.
As well as reconfiguring some room layouts, Rachel and her four-strong team specified all the bathroom furniture, including de-misting mirrors; kitchen units and appliances; flooring, including use of engineered hardwood; tiling to reflect the building's heritage; carpets, bespoke joinery including shelving, wardrobes and benches, and lighting with more than 30 different styles and specifications of fittings in more than 500 installations.
Rachel McLane, who started her own business in Malton in 2004, says: "I saw the fantastic potential of Piccadilly Lofts immediately. The challenge for us was understanding the three-dimensional space so we could make the most of the best attributes of each apartment including the use of light and space.
"We wanted to ensure that the finishes and design enabled prospective purchasers to imagine themselves living there with their own possessions. We kept to a neutral pallet but highlighted features within each apartment.
"The properties are unique but with wide appeal. The way the conversions have been achieved means each dwelling is individual. They will make superb homes. I don't believe there is anything else like them in the area, certainly in York. It was refreshing to work with Northminster Ltd which genuinely cares about detail and was prepared to take guidance. It was a great scheme to work on."
Northminster Ltd, managing director, George Burgess, says: "Piccadilly Lofts is our first residential scheme for 12 years as we have been busy developing Northminster Business Park.
"The nature of the original structure and the architectural design created the potential for us to deliver highly distinctive properties and we commissioned Rachel McLane to maximise their design potential The whole scheme is full of character and no two rooms are the same.
"For us, this has been about creating the most attractive, efficient, practical and comfortable homes and we have been very impressed with Rachel McLane and her team right from her initial response."
The apartments, most of which have views across the River Foss and the 13th Century Clifford's Tower, have been placed with York estate agents Hudson Moody, are expected to attract price tags of between £250,000 and £450,000. Northminster Ltd hopes that the scheme will kick start further development in that part of the city centre.