New distribution centre for York will deliver local jobs and help improve air quality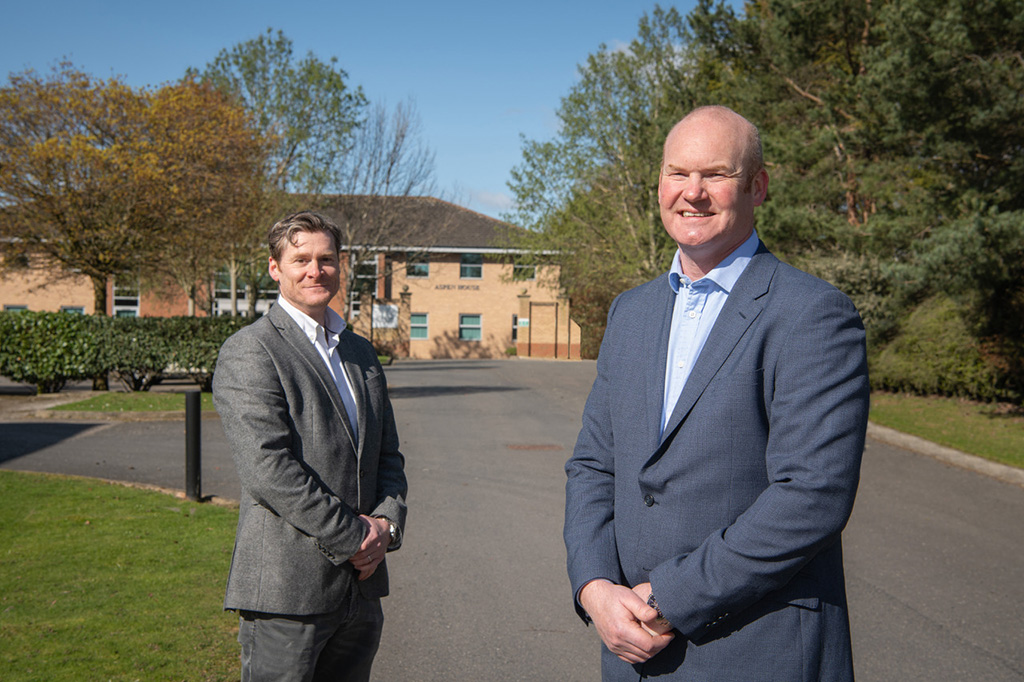 A total of 125 new jobs will be created in York if the planning committee backs a scheme for a major new purpose-built distribution facility for national parcel carrier, DPDgroup.
Plans for the 59,250 sq ft distribution facility at Northminster Business Park, York, which is already a thriving business community, have been submitted to City of York Council by park owner, award-winning development company, Northminster Properties.
DPDgroup is committed to achieving zero carbon emissions as part of global efforts to combat climate change and the new depot will enable the company to increase its current electric vehicle fleet in York from five vehicles to 35, helping to improve local air quality by serving York city centre solely with electric vehicles.
Plans for the new distribution centre, which have been drawn up because DPDgroup has outgrown its existing premises at Clifton Moor, include a total 30 EV charging points on site with the ability for these to be increased.
DPDgroup is searching for new premises in York due to increased demand as the move from traditional high street shopping to buying goods online has increased rapidly during the last 15 years with online purchases accounting for 19.2 per cent of all retail sales in 2019, compared with 3.4 per cent in 2007.
Previous forecasts were that online retail sales would grow to 29.6% by 2024 but online retailers and parcel delivery companies say that there has been five years' planned growth during the last eight months largely due to lockdowns during the current year-long Covid-19 pandemic.
The new distribution centre, within a highly landscaped setting, will include offices and staff welfare facilities, and the warehouse element of the scheme must be exactly 41 metres wide and 117 metres long to accommodate a specialist sortation and conveyor belt system.
To service the unit, the distribution centre will feature 30 level access-loading doors and 11 dock-level loading doors. The building will be based on at on a 6.9-acre site with 15 HGV parking spaces, 145 van parking spaces and 165 car parking spaces including seven parking bays for disabled people. Secure cycle parking will be provided for 44 bicycles. 

The proposed distribution centre is designed to match the neighbouring building, Pavers Ltd, north of the application site, built in an earlier phase of Northminster Business Park.
The DPDgroup facility will serve an area from Northallerton to Scarborough, southwards to Hull and westwards to Selby and Wetherby as well as York.
General manager, property, for DPDgroup, Louise Ferguson, says: "We believe that the pandemic has accelerated a shift from traditional high street shopping to online purchasing and home delivery, most of which is likely to be permanent, even after the pandemic subsides.
"If approved by planners, this new depot will enable us to help meet customer needs, create valuable jobs after those lost during the pandemic and contribute to creating a clean-air environment for local people and visitors to one of the UK's most historic cities."
Northminster Properties managing director, George Burgess, says: "Two of the major challenges, as the UK emerges from the Covid-19 pandemic with the Government's rapid vaccination programme, are to boost the economy through job creation and to accelerate the green agenda to combat climate change. This exciting scheme delivers both of these for York and the wider region."
Charles Storr, economy and enterprise manager for Make it York, which promotes York as a brilliant place to do business, says: "This is an exciting scheme and any business which can create more than 100 jobs and contribute to better air quality for local people and visitors has to be a step forward for York."
York-based Northminster has won many awards, including RICS Grand Final Residential Award for its redevelopment of Clementhorpe Maltings, into six family town houses.