Award-winning developer to convert listed buildings into homes at former convent site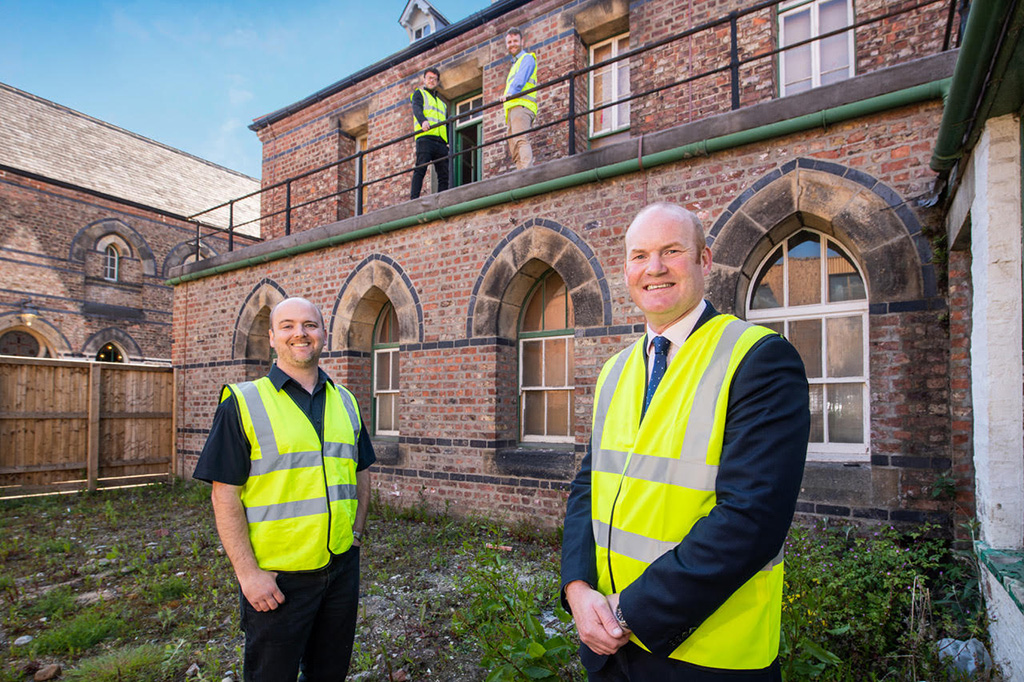 NEW life is to be given to part of York's ecclesiastical history with the transformation of a disused 19th century convent into modern homes.
Award-winning developer, Northminster Ltd, is to convert two historic, Grade II listed buildings at the former St Joseph's Convent, Lawrence Street, into modern apartments and has appointed Elvington Park Building Services Limited, York, to deliver the scheme.
York-based Northminster won a series of awards, including the RICS Grand Final Residential Award 2017, for its redevelopment of 19th century maltings house, Clementhorpe Maltings, into six family town houses.
In its latest scheme, backed by City of York planners last August, Northminster will transform two Gothic Revival style buildings, The Lodge, built in 1875 and the Extern House, which dates from 1874, which have lain empty for six years, into modern homes which will offer buyers the first chance to purchase the properties for 150 years when they become available later this year.
The Lodge, will be converted into four apartments, one with one bedroom and three with two bedrooms. A two-bedroom house will be built in an extension to the original building. The Extern House will be converted into two, one-bedroom apartments and three, two-bedroom apartments.
Meanwhile Northminster will also build four one-bedroom houses, to be known as The Scullery, The Refectory, Garden House and Orchard House, on adjacent, cleared disused land within the former convent. The site will remain enclosed by an 11ft high wall that was part of the original Victorian development.
St Joseph's Convent was founded in 1864 by a group of sisters who came from a convent in Bruges, Belgium. The buildings were designed by local Roman Catholic ecclesiastical architect, George Goldie, and built between 1870 and 1875.
The convent was home to 40 Poor Clare Colettine nuns, an enclosed order, during the 1940s, but numbers slowly declined and the convent became unmanageable for the eight remaining due to escalating running costs. They moved to a smaller property on the outskirts of York in 2012 to allow the site to be redeveloped.
Northminster development surveyor, Alastair Gill, says: "It is a huge privilege to once again be working on such beautiful, historic buildings in York and our scheme aims to retain as much as we can of the serene and communal nature of the original properties.
"We are excited to be providing high-quality, unique, homes for people seeking something different and to have appointed Elvington Park Building Services Limited for such an important scheme."
Family business, Elvington Park Building Services Limited, was founded in 2009, and has worked on many Grade I and Grade II listed, and ecclesiastic, properties as well as Church of England schools owned by the Diocese of York which often have period or ecclesiastical features.
Elvington Park Building Services director, Jamie Dudding, says: "We have a successful record in renovating period listed properties and are excited to be able to transform the St Joseph's site into desirable living space. This is our first project with Northminster and we are looking forward to delivering a fantastic development."
The conversion of the two properties and external areas has been designed by LHL Group, York, and Mesh Architects, Leeds.