Half of prestigious Piccadilly Lofts scheme sold for £1.8m within days of building work finishing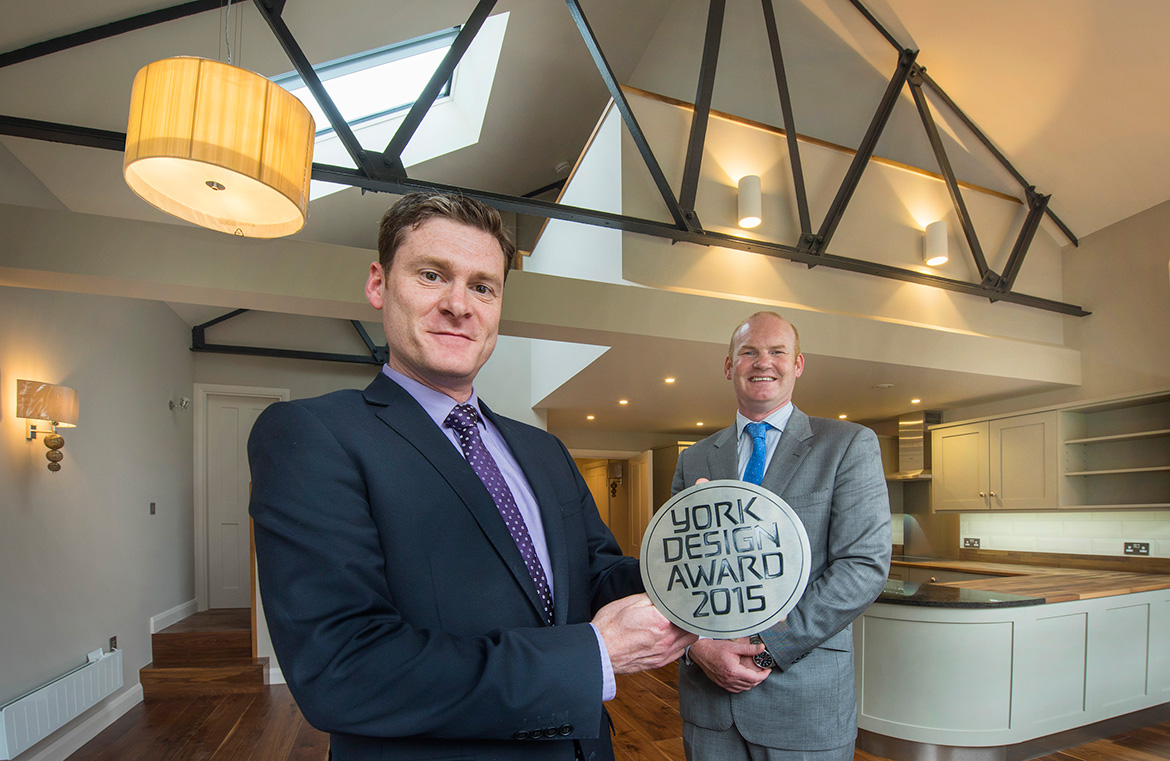 Half of an award-wining, high-quality apartments scheme near York city centre has been sold only days after completion by the contractor.
Five apartments at Piccadilly Lofts, 34, Piccadilly, which won a York Design Award in the large multi-unit residential category last month (June), have been sold for just under £1. 8m within less than a week of the scheme being handed over to York property developer, Northminster Ltd.
Three of the newly-sold apartments, which are all individually designed, face the River Foss, overlooking Clifford's Tower, and two face York City Centre. The buyers include a local businessman, international investors with connections to the city and a London-based businessman wanting a base in York.
The ten-apartment scheme, which has a total value of £3.75m, is Northminster Ltd's first residential development for 12 years and has involved the conversion of a former 1920s car showroom.
The one and two-bedroom apartments, on sale through York estate agents Hudson Moody, have individual asking prices of between £300,000 and £450,000 and five remain.
Northminster Ltd managing director, George Burgess, says: "The detailed elements of the design meant a longer than average contract was required to get everything perfect and this has been rewarded by the design award and these very quick sales after an absolute minimum of viewings.
"The individual nature of each apartment, created by the internal structure of the entire property, the secure underground car parking and storage facilities have all been a huge attraction for buyers."
Before motor transport, Piccadilly was used for landing goods transported to the city centre on the River Foss and, before the car showroom was built, the site was occupied by a timber yard next to one of the riverside landing areas.
George Burgess adds: "You cannot create a more sustainable property than one which retains the original structure as we have achieved here. We're pleased that Piccadilly Lofts will soon be homes and, hopefully, a catalyst for the further regeneration of Piccadilly which, being inside the walls, is close to amenities and has huge potential for city living."