New life for part of York's brewing history as work starts on innovative housing scheme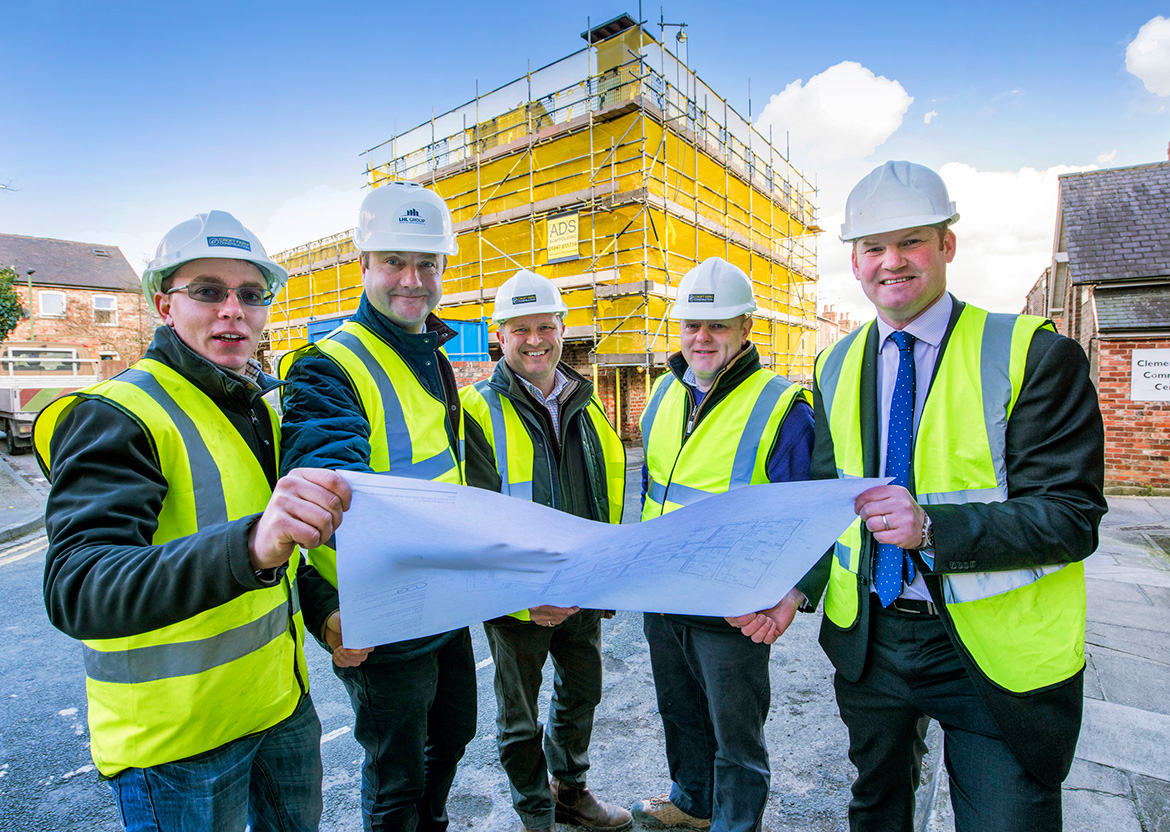 Part of York's historic brewing heritage is gaining a new lease of life with the start of building work on one of Yorkshire's most innovative housing schemes.
A former malting house, Clementhorpe Maltings, which has been disused since the 1960s, is being converted into family housing in a scheme by York-based developer Northminster Ltd.
The 19th century malting house, one of only a handful remaining in the country, is being converted into six family town houses in a £2m regeneration scheme backed by City of York planners.
The refurbishment contract, which will keep the original structure, has been awarded to York building company, Croft Farm Construction, and is scheduled to complete in late autumn. York-based property and construction consultants, LHL Group Ltd, has been appointed to manage the construction for Northminster Ltd.
Tadcaster Tower Brewery Company, which was formed in 1882 with the amalgamation of three local breweries, is known to have used the 10,000 sq ft maltings house from 1895 until the late 1950s.
Although derelict for half a century, the former mailtings house is intact and part of Croft Farm Construction's work will be to salvage what remains of the historic brewing technology including a cast iron steep, a corn-dressing machine, double-bucket elevator, a large hopper for storing grain and a kiln furnace.
Other original historic features such as timber trusses, malt bin doors and steel mesh used on the floors of the drying room are to be re-used as design features within the development.
Clementhorpe is often cited as being among the UK's most fashionable places to live and compared to Notting Hill, London, while nearby Bishopthorpe Road, known locally as 'Bishy Road', with its parade of independent shops, was named Great British High Street of The Year 2015.
Four of the town houses will have three bedrooms while two will have two bedrooms. As the ground 'growing' floors on the former malting house are only 5ft 4ins high, the design by COG Architecture, Leeds, divides the property vertically, rather than horizontally, and all the houses will be three storeys tall with the added benefit of basement storage.
Northminster Ltd development surveyor, Alastair Gill, says: "Clementhorpe Maltings is a fascinating building. We're pleased that our scheme is underway and will create a new era for part of York's industrial heritage as well as providing badly-needed, characterful homes close to amenities in one of the city's best loved streets.
"Croft Farm Construction was chosen for its heritage and salvage work expertise and, with the support of LHL Group, this will be an innovative scheme with modern facilities but an historic feel which the city can be proud of."
Croft Farm Construction, led by directors, Andy Summers and Phil Gledall, was founded in 2008 and has 12 full-time staff working nationally on schemes including residential, retail, commercial, industrial and in education.
Phil Gledall says: "We are delighted to have been awarded the contract for this prestigious development which will draw on our expertise of working with listed buildings and we look forward to developing a mutually-beneficial relationship with Northminster."