High-spec loft apartments ready in York after developer takes city living to new heights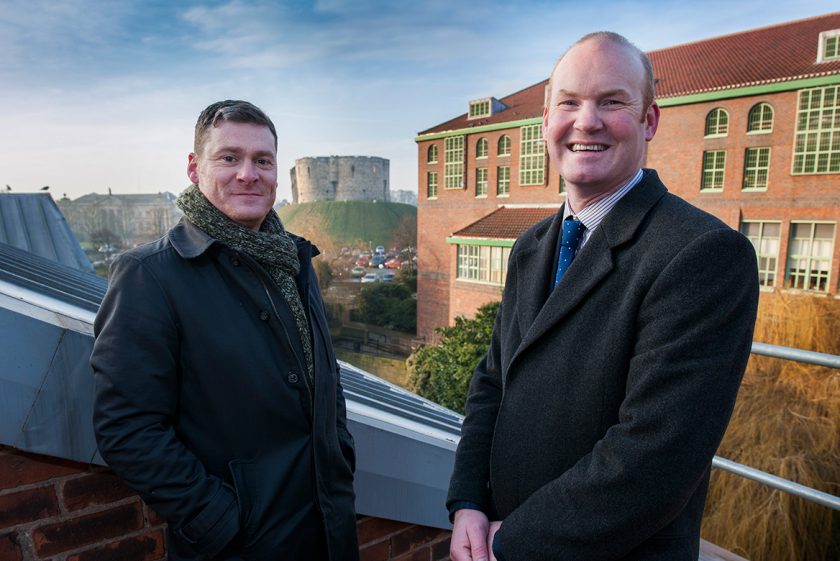 New high-specification loft apartments have been created in Piccadilly, York, in a major scheme which hopes to kick-start further investment in that part of the city centre.
Ten loft apartments have been created at 34 Piccadilly, a rare 1920s former warehouse and car showroom, by York developer, Northminster Ltd, with a gross development value of £3.75m.
Northminster Ltd has been responsible for the development of the 20-acre Northminster Business Park, which has attracted major businesses to York, and is involved with other local residential schemes.
All 10 apartments have individual interior design by Rachel McLane Ltd, Malton, who has carried out acclaimed schemes, including at The Devonshire Arms Pilsley, The Chatsworth Hotel on The Devonshire Estate and the Starr Inn The City, York.
The 10 apartments, the majority of which have views over the River Foss and 13th century Clifford's Tower, each have allocated spaces in a secure basement car park. Five of the apartments have two spaces, five have one and all have access to secure, walk-in storage cages.
Nine of the apartments are two-bedroom and one has one double bedroom. There is also additional loft storage space. Most of the apartments have mezzanine floors for additional living or study areas using the double-height roof space, and there are also utility rooms.
All the apartment kitchens are handmade with fitted appliances by Siemens and wine fridges. Apartment 1 features a 46-bottle wine fridge. Bathroom fittings are by US firm Kohler and most apartments feature 'moxie' showerheads with integral speakers linked via Bluetooth to mobile phones so people can choose their own music to shower by.
The showerhead speakers can also be detached so people can hear the end of a selected song while they dry and get dressed.
Each of the apartments, which took just over six months to create, have water heated through solar panels and good levels of insulation to give high thermal efficiency ratings.
Northminster Ltd managing director, George Burgess, says: "Piccadilly Lofts is the result of months of planning to ensure that this unique 1920s building is converted to its full potential.
"Each apartment is unique. We wanted to incorporate features not normally associated with city centre living such as additional mezzanine living areas, utility rooms, four-piece bathroom suites and extra storage both inside and within the basement car park.
"We believe that our innovative approach, attention to detail and specification provides apartments that are unparalleled within the city walls."
Northminster Ltd believes that the apartments will appeal to older people wishing to downsize, perhaps from rural homes, to be closer to city centre amenities and young professionals who enjoy city living and want to be near their offices.
The apartments, which have been placed with York estate agents Hudson Moody, are expected to attract price tags of between £250,000 and £450,000.