Specialist engineering company moves up a gear with Northminster Business Park relocation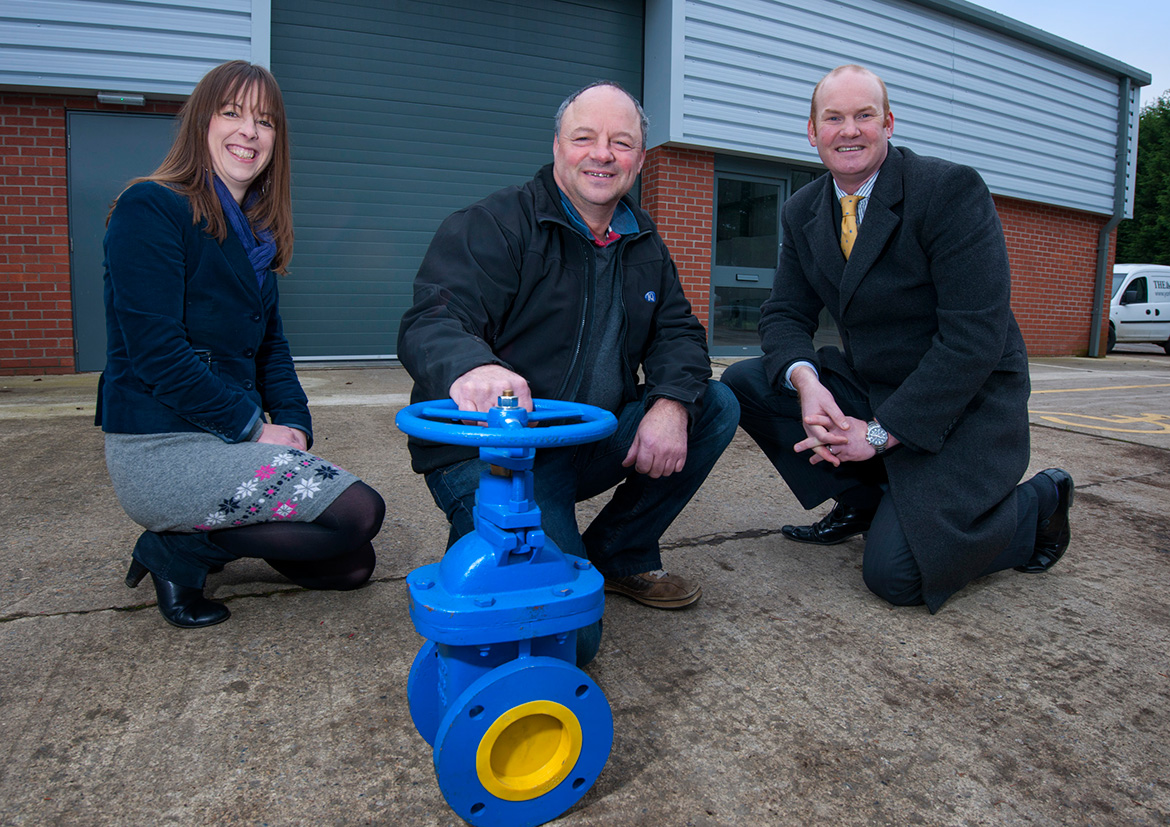 A specialist engineering company has acquired new premises at York's Northminster Business Park as part of its business growth strategy.
IQ Engineers Ltd, which installs specialist mechanical equipment at water treatment sites throughout the UK, has acquired the 3,120 sq ft light industrial premises, Unit 2H, for close to the £250,000 asking price.
The company, which was founded in the 1990s by co-owner Mick Strodder, has joined the business community at 20-acre Northminster Business Park after four years in a 350 sq ft rented incubator unit at York Eco Business Centre, Amy Johnson Way, Clifton Moor, owned by City of York Council.
IQ Engineers director and co-owner, Rachel Lewis, says: "The new unit at Northminster Business Park appealed to us because of the greater space and the chance to own, rather than lease, our commercial premises.
"We plan to develop the workshop to support our on-site mechanical installation. We can now carry out the refurbishment and repair of existing assets on water treatment sites using our specialist workshop. Refurbishment is a cost-effective and environmentally-sustainable solution which is gaining more priority in the water industry and IQ Engineers is well placed as a fully-independent company to offer refurbishment of a full range of mechanical equipment."
IQ Engineers, which has 15 staff, all based at York, became a limited company in 2008. The business installs equipment for manufacturers such as Ham Baker Adams, Stoke-on-Trent; water authorities; contractors, including Interserve and Costain, local authorities, maintenance companies and private estates.
The relocation comes after Northminster Business Park, owner, Northminster Ltd, invested £1m in the renovation of Units 2E – 2H, formerly a single 12,000 sq ft warehouse, to create the four new separate units and extend the range of operational space available to occupiers.
Newsquest (Yorkshire & North East), owner of the York Press, occupies Unit 2F. Four units, including Endeavour House, occupied by digital colour printing equipment supplier, Xeikon; Unit 2B, occupied by global engineering business, Renishaw plc and Unit 1E occupied by Tenneco Automotive UK Ltd, were acquired by a private investor last autumn. Only two, 2E and 2G, both suitable for light industrial use and each with 2,750 sq. ft. of accommodation, remain available to rent or buy.
Northminster Ltd managing director, George Burgess, says: "We're very pleased that IQ Engineers has chosen Unit 2H as part of its growth strategy and that the business recognised Northminster Business Park as the next step up from its starter premises at York Eco Business Centre. We are always interested to speak to other enterprises with similar requirements.
"Meanwhile, IQ Engineers adds to the diversity, expertise and job creation on the Estate, further enhancing Northminster Business Park as a desirable location for businesses to move to."
Northminster Business Park was acquired in 1995 and has been developed as the base for more than 50 companies employing more than 500 people. Among these are: national and international businesses Renishaw and McCarthy & Stone and local enterprises including Pavers, Lynden Design, Abracs and Premier Endoscopy which occupy a range of accommodation including offices, laboratories, research & design facilities, warehouse and industrial units.