Plans for £25m York hotel and apartments submitted to city council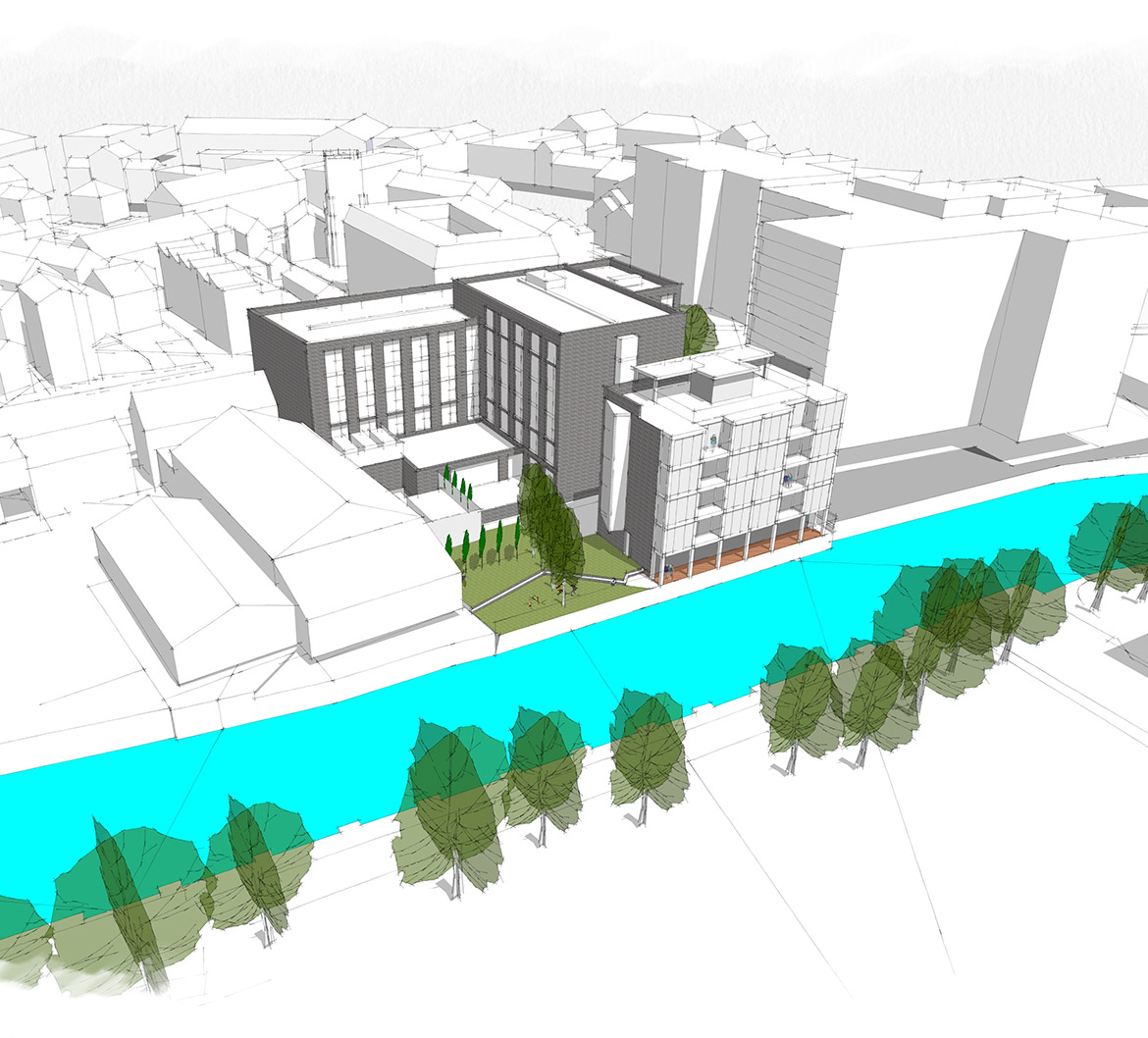 FINAL plans for a major new £25m hotel and apartments scheme in York city centre have been submitted to City of York Council.
The proposed design for Piccadilly Riverside, has been sent by York developer, Northminster Ltd, to local authority planners following a public consultation at the Hilton Hotel, Tower Street, on January 25.
Following publicity about the scheme, more than 50 people attended the day-long consultation which featured two displays about the development proposed for 46-50 Piccadilly, the site of a former Polar garage, now an NCP car park and motorcycles accessory shop.
Northminster Ltd says that the proposed scheme, a 146-bed hotel with a stand-alone building containing eight apartments, responds to City of York Council's vision for a proposed new 'southern gateway' to the city centre and that it will increase footfall to contribute towards creating a culturally, socially and economically vibrant quarter.
The plan, which proposes construction from high-quality materials, using traditional brick and glass, has been developed in two years' of pre-planning discussions with City of York planners, the City architect and Historic England, the public body which looks after England's historic environment.
Of 19 written responses from those who attended the consultation, 12 were listed as positive, seven as neutral and none as negative by Directions Planning Consultancy, Harrogate, which is advising Northminster Ltd.
Among comments from local businesses was one from a director of Guest Walker Solicitors, Helen Burrows, who said: "Love the design and the brickwork detail in particular." Others, from members of the public, were: "Great re-development opportunity. Good luck with planning"; "It's got to be better than what is there at present" and "Excellent renewal contribution to this area."
The 50,000 sq ft proposal, which comprisses 42,000 sq ft for the hotel and around 7,900 sq ft of apartments, also creates a terrace and riverside garden with new public areas with views across the River Foss to the 13th century Cifford's Tower, one of York's best-known historic tourist attractions.
Some amendments were made to the proposed plan by COG Architecture, Leeds, following the public consultation. These include amending the boundary to accommodate how a new proposed walkway to the footbridge over the River Foss will pass between Ryedale House and proposed development and adding solar panels and electric car charge points to the apartment block after requests for access to renewable energy.
Northminster managing director, George Burgess, says: "We are very grateful to those who took the trouble to attend our public consultation and make pertinent comments, some of which enabled us to put the finishing touches to our plan.
"We believe that this is an exciting proposal which is sympathetic with the surroundings and that, if approved, Piccadilly Riverside can become an anchor scheme in the long-awaited regeneration of Piccadilly, creating the new 'southern gateway' to York city centre. We look forward to the local authority's decision."
Northminster Ltd hopes to start work on site in spring 2018 if City of York planners back the scheme.