Clementhorpe Maltings homes sold in weeks of first viewings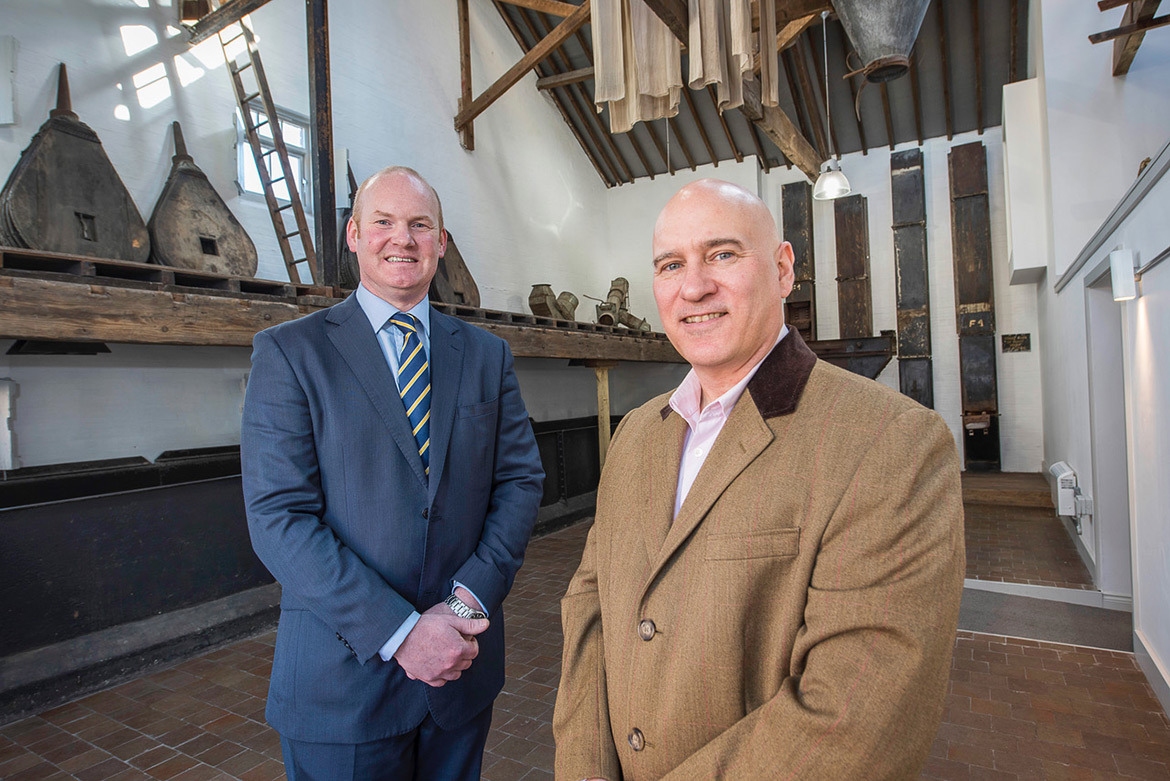 ALMOST ALL of an historic housing scheme, which regenerated part of York's brewing heritage, has been sold within days of going on sale.
Five of the six homes at the Grade II-listed Clementhorpe Maltings, a former 10,000 sq ft malting house, with a total value of £1.73m, have been sold within the first few weeks and the first new owner has already moved in.
The former maltings house, which was built in the late 19th century and has lain empty for more than 50 years, was among only a handful left in England and was highly unusual in containing many of the original maltings artefacts in restorable condition.
Former BBC TV journalist, Jim O' Farrell, who worked on the corporation's 24-hour rolling international news service, acquired the 1,200 sq ft No 3 Clementhorpe Maltings after attending the open day held by developer, Northminster Ltd with Hudson Moody Estate Agents, York, on January 14.
Jim O' Farrell, 52, who now finds himself living only yards away from where his mother and her sisters grew up, says: "It took me only an hour to make my mind up to buy one of the homes after looking round.
"I immediately loved the communal areas, containing the restored maltings artefacts, the very high specification and the unique and wonderful character of the properties really appealed to me."
The £2.15m Clementhorpe Maltings scheme, which Northminster Ltd carried out with property and construction consultants, The LHL Group, and Croft Farm Construction, York, has also been shortlisted for two major awards.
The scheme has been shortlisted in the Residential and Conservation categories of the Royal Institution of Chartered Surveyors (RICS) Yorkshire and Humber awards for which winners will be announced at Leeds United Football Club on May 12. It is also one of 13 buildings shortlisted for a Royal Institute of British Architects (RIBA) Yorkshire Award. The winners announced on 25th May at Fruit in Hull.
Northminster Ltd development surveyor, Alastair Gill, says: "Clementhorpe Maltings posed a major challenge to any developer as the building was deteriorating after being empty for so long. It was also a very unusual and complex space and the Grade II listing restricted the scope of alterations.
"However, we were pleased to gain planning from City of York Council as it provided an opportunity for us to show what we can do in challenging circumstances and how our sensitive approach to restoration and attention to detail could create attractive and distinctive properties.
"It was gratifying to see people who viewed the property committing to them within days and a thrill to be short listed for these prestigious awards. We enjoyed the challenge of redeveloping a characterful Grade II listed building and hope similar schemes will be part of our ongoing work."
A director at Hudson Moody Estate Agents, York, which is marketing the scheme, Ben Hudson, says: "The Clementhorpe Maltings homes have sold so quickly because it is in a fantastic location close to Bishopthorpe Road, one of York's most sought after areas; has very high specification and tremendous character. There is a great deal of interest in the remaining property and we hope to announce a further sale soon."
Northminster Ltd also developed the award-winning Piccadilly Lofts, Piccadilly, York, in 2015 and is currently re-developing the former Lord Nelson public house and car park, Walmgate, as modern sustainable housing.