Advanced electron optical design company sees bright future at Northminster Business Park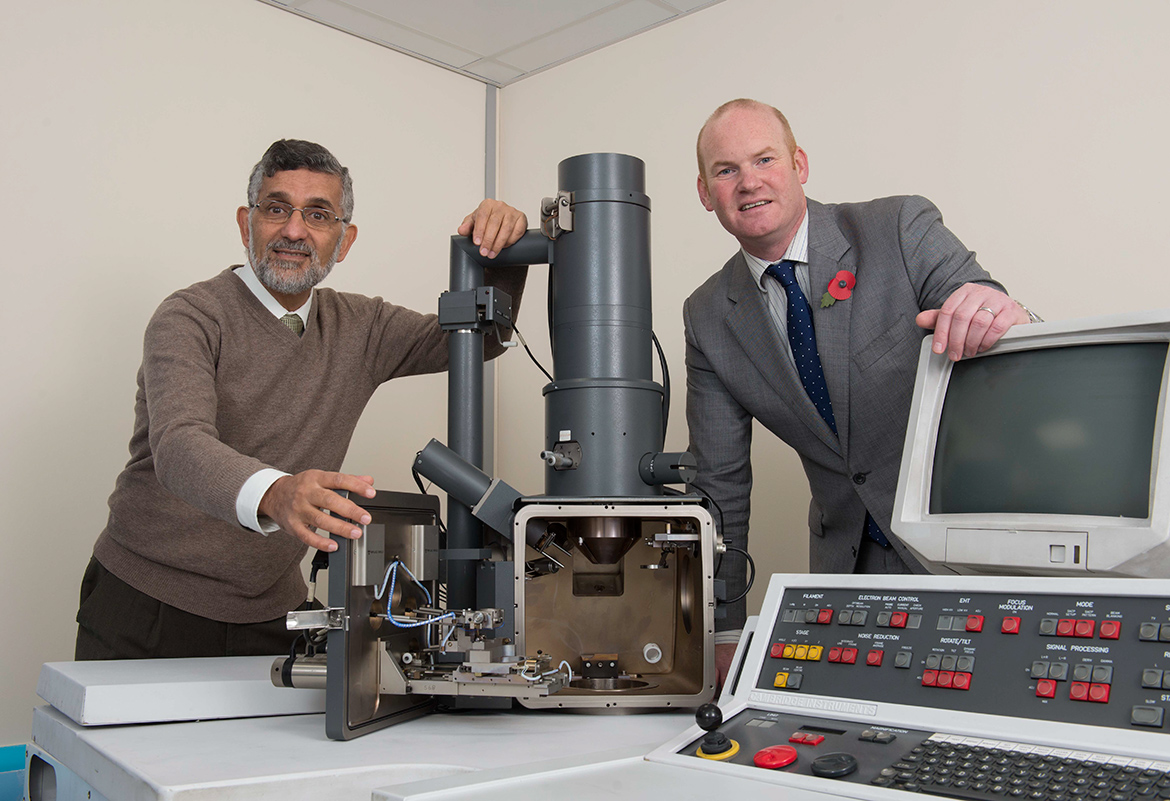 An innovative electron optics start-up business founded at University of York is relocating to the city's Northminster Business Park to step up the manufacture of pioneering new technology based on more than 30 years' specialist research.
 
Advanced electronic microscopy manufacturer, York Probe Sources Limited, has acquired Unit 1C, Northminster Business Park, to expand its manufacture and range of products which are fitted and used in sophisticated electron microscopes to observe samples in minute detail.
The company, founded in 1997 by managing director, University of York professor of electronics, Mohammed El-Gomati, is moving to unit 1C, which had a £425,000 asking price, to invest in greater manufacturing capability for its range of emitters and related products which are sold worldwide.
The 5,550 sq ft Unit 1C, which is divided between offices, laboratory and workshop space, has been substantially refurbished by YPS Ltd.
YPS Ltd currently employs five full-time members of staff and has plans to take on more staff as the business grows.
Omar El Gomati says: "We're relocating primarily to progress manufacture of our C>More emitters which can be installed to a wide range of well-known makes of TFE, or schottky, electron microscopes. These emitters are consumables that can be installed on site and will allow users to achieve high nano-analytical performance without the considerable expense of a new instrument.
"Electron microscopes are used worldwide across a broad spectrum of applications such as medical research, product development and scientific investigation and we are already experiencing significant interest for what is a whole new market for our business.
"There is a significant shortage of good quality laboratory space in York. We're moving to Northminster Business Park and investing in more manufacturing technology and taking on about five more staff, including two, or three, engineers.
"I spent a lot of time investigating the various sites and business parks in the area and chose Northminster Business Park because I found it be the most attractive and best managed with superior accommodation. We're pleased to have acquired Unit 1C."
Northminster Ltd development surveyor, Alastair Gill, says: "York Probe Sources Limited is a fantastic example of local academic research creating a platform for significant global business success and we're very pleased to accommodate an enterprise with such potential at Northminster Business Park where we have already attracted other technology companies such as Renishaw Plc, Unilabs and Web Certain.
"Northminster is continually looking at expansion of the business park and we would be delighted to speak with other science-based enterprises in the region seeking to grow beyond university or science park accommodation to become part of a wider commercial environment in a property that they wish to own."
Twenty-acre Northminster Business Park was acquired in 1995 and has been developed as the base for more than 50 companies employing more than 500 people. Among these are: McCarthy & Stone and local enterprises including Newsquest (Yorkshire & North East), Pavers, Lynden Design, Tenneco and Premier Endoscopy, which occupy a range of accommodation including offices, laboratories, research & design facilities, warehouse and industrial units.