New letting at Northminster as Xeikon moves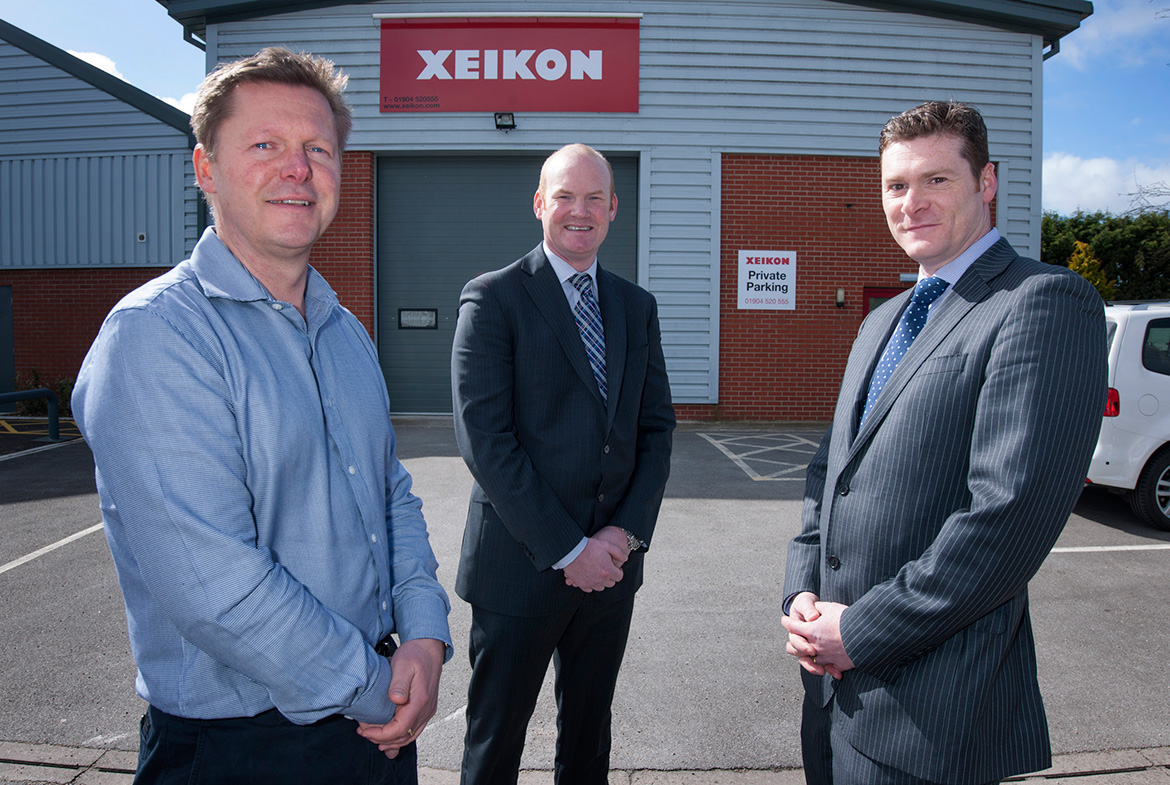 THE UK sales and service HQ of a major global digital colour printing equipment supplier has relocated in York.
Xeikon, which develops and delivers web-fed digital colour presses for labels and packaging applications, document and commercial printing, has re-located to new premises at 20-acre Northminster Business Park where the company has been based for ten years.
Xeikon has moved into the 3,000 sq ft Endeavour House on a five-year lease at a rent of £18,500 in a deal agreed with Northminster Ltd, owners of Northminster Business Park.
The web fed digital printer business, which has 15 sales and service staff, provides sales and service support for scores of Xeikon machines in use throughout the UK and the Republic of Ireland.
Xeikon, which launched on Northminster Business Park in 2003, has previously had two bases at Chestnut House and more recently Unit 1C from where it has used a lease break clause to re-locate after sharing premises with another business.
Xeikon operations director, Simon Meadows, said: "Endeavour House offers well-planned, cost-effective and modern accommodation. We're pleased to have stayed within Northminster Business Park as it is secure, well maintained, welcoming and with good access to the motorway network.
"Our business is doing well. As manufacturers are making and holding less stock our printers have adapted, specialising in lower-volume, more cost effective print runs"
Northminster Ltd managing director, George Burgess, says: "We're delighted to accommodate Simon and the Xeikon team as their business evolves. The range of properties which we can offer, and our flexible approach to meeting clients needs, enables us to support enterprises as they grow and need to expand.
"Xeikon's requirements were for high-tech accommodation combining office and clean warehouse uses, the type of hybrid unit we can offer at Northminster along with more standard office and industrial buildings."
Northminster Business Park, a former distribution facility, was acquired in 1995 and has been developed to become the base for more than 40 local, national and international businesses employing in excess of 500 staff.