Clementhorpe Maltings is an important survivor of the industrial landscape of modern York. It is not known exactly when it was constructed though it is believed to be in the late 19th century, probably after 1880 following the repeal of the malt tax. It is known that in 1895 it was operated by the Tadcaster Tower Brewery Company Ltd, who owned 280 pubs and off licences across the region, they subsequently purchased the property in 1903 and ran it as a malting house up until the late 1950s.
This Grade II Listed building has remained disused and empty since this time. Purchased by "the Corporation" in 1963, Clementhorpe Maltings lay within an area designated by City of York Council for wholesale clearance with the replacement of Victorian properties with local authority new build housing and also an area proposed for a new York inner ring road.
This Grade II Listed building has lain vacant for over half a century. It is among a few malting houses to survive and is unique as it still houses much of its original and now rare malting machinery.
Purchased by Northminster Limited in 2015 the building has been carefully refurbished to provide 6 high quality 2 & 3 bedroom residential units incorporating many original features of the building including original timber trusses, the malt bin doors, and Victorian cast columns. All accessed from the stunning 20ft high open 3 storey entrance atrium housing the original working machinery including the Nalder & Nalder seed dressing machine, bucket lift elevator, steep, grain hopper and 'taking in' door winch machinery, all arranged over the original quarry tile floor. Meanwhile at the southern entrance there is located the original H. J. H. King furnace, it is the survival of this early King furnace which makes this building so important as it is thought to be the only one of its kind.
Northminster have gone to great lengths to respect the heritage of this building enabling home owners to enjoy the historic industrial past in the comfort of modern contemporary homes in what must be one of York's most sought after Bishopthorpe Road locations.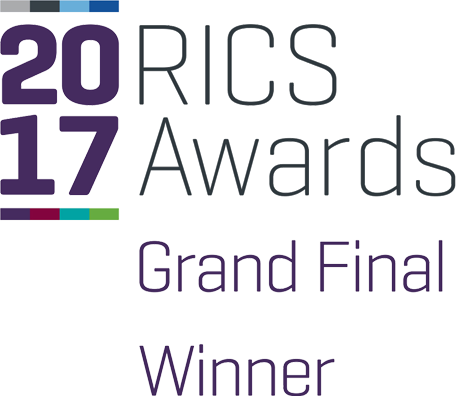 The development has been awarded the winner of RICS Grand Final Residential Award 2017 along with the winner of the Residential and Building Conservation categories of the RICS Yorkshire & Humber Awards, along with winner of the Best Creative Reuse of an Industrial Building of the Association of Industrial Archaeology Awards. The development was shortlisted for a RIBA Award and has been further shortlisted for an Historic England Angel Award.
All units have now been sold.